GET LEAN - SHRED FAT - HAVE FUN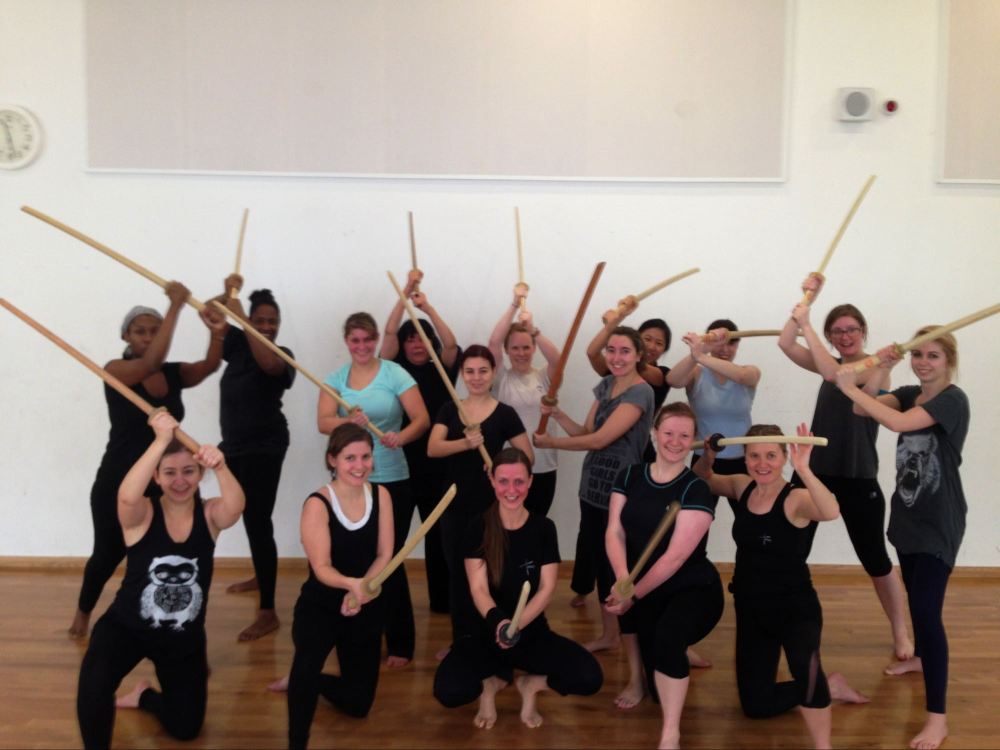 Taisoken Sword Fitness classes are formulated to Scuplt your whole body, build lean muscle and focus your mind. Based on traditional Japanese Sword movements ( 'Taisoken' Literally means 'exercise sword' in Japanese) the class blends cardio and light weight resistance training to burn fat and build long lean muscles.
We make use of traditional Japanese training swords (called'Bokken') to tone our arms and strenghthen our cores. No proir training or martial arts experience is required, the class is completely non-contact and suited to all levels of fitness. Come and join us every second Sunday (and occasional Fridays evenings) for a strong work out.
Classes are for Ladies Only.